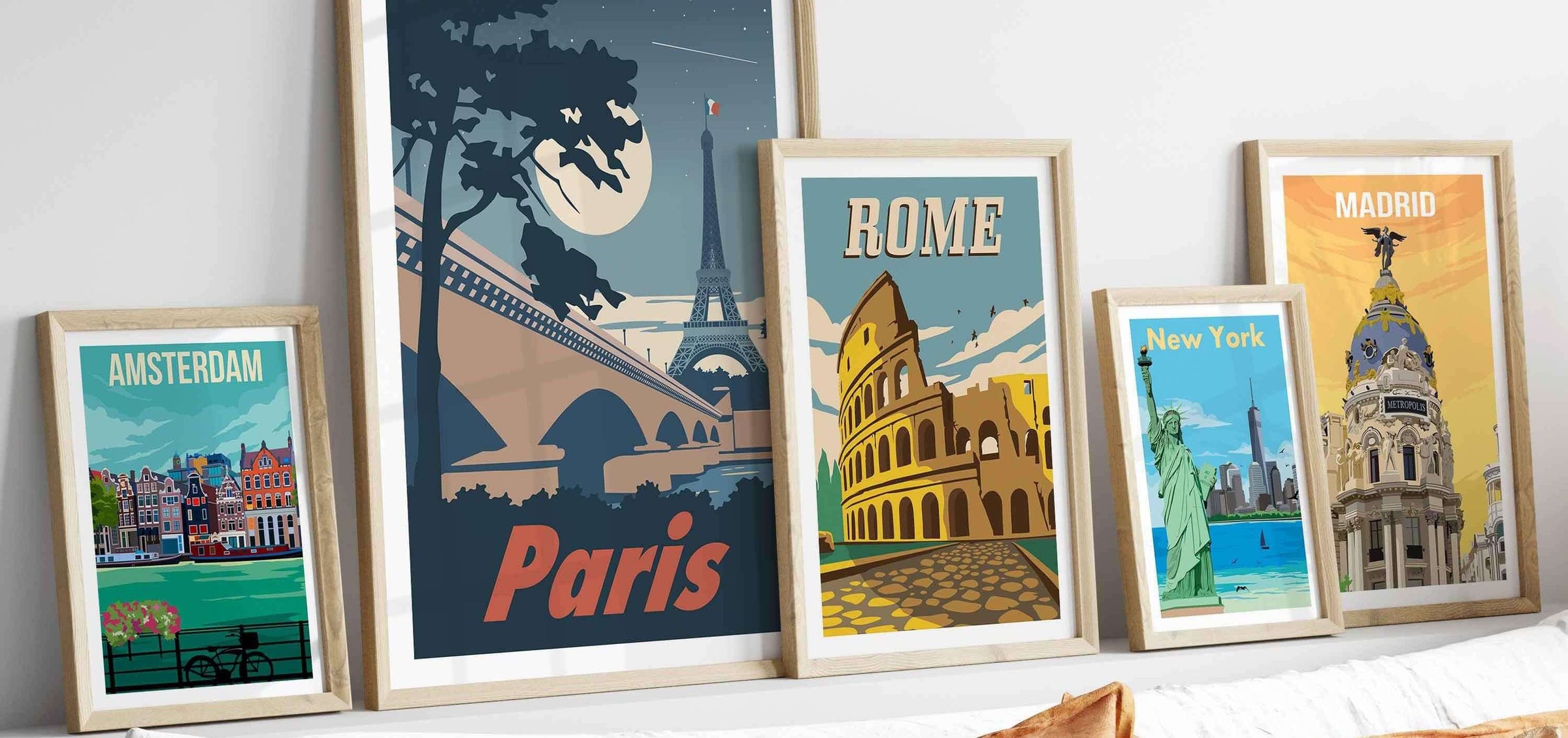 Travel Posters | Travel Prints | Wanderlust Wall Art
World Travel Posters
World travel posters first started in the early 20th century and were used to advertise and promote what later became known as the Golden Age of Travel. Many were considered works of art in their own right and ranged in style from art nouveau to mid-century modern.
Artspirational Travel Wanderlust
The dream of discovering fantastic destinations around the world is brought even closer to home with these iconic travel posters - aimed to inspire us to travel and explore as often as possible. Whether it's somewhere special you've visited before, with fond memories to take back home and cherish, or for wanderlust travel inspiration, a goal and visual motivator you're working towards achieving - life is a journey, enjoy the ride with our artspirational travel wanderlust wall art.
Fill your home with stylish on-trend designs
Our iconic heritage travel posters have been creatively designed in modern, minimalist and vintage styles to capture the essence of travel destinations across the globe. Feel like living la dolce vita in Italy, stealing a romantic kiss in France's sweet Paris, or conquering the mountain summit at Yosemite or Yellowstone National Park, shop our travel posters and bring home the world. 
All our artworks are available 'print-only' or framed in black, white or natural wood, sustainably sourced and custom-framed by our master framers.