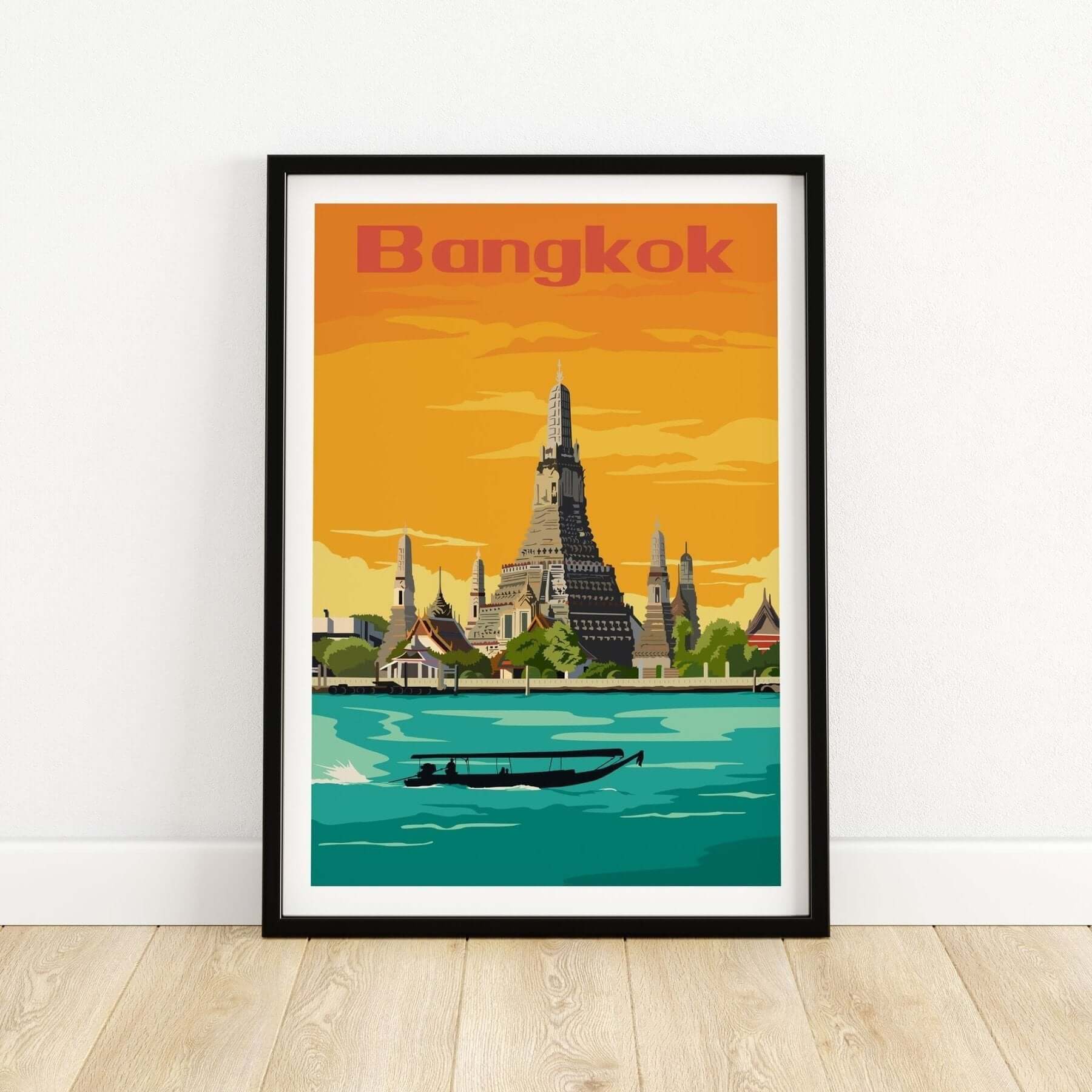 Travel Posters | Asia Wall Art
Discover a world of travel posters showcasing some of the best places in Asia. Blessed with an abundance of spectacular Asian travel destinations to explore, our stylish collection of wanderlust travel posters celebrates Asia in all her exotic beauty.
Best Countries to Visit in Asia
Experience megacities such as Hong Kong, Bangkok and Tokyo. Escape to remote tropical islands like those in the Maldives and the Philippines, lay on the beautiful Thailand beaches of Phuket. Adventure travelers can climb Mount Everest, the tallest mountain in the world, or sail on a traditional Vietnamese junk boat through Ha Long Bay. Here are some of the best places to visit in Asia, offering up loads of amazing travel wanderlust worthy destinations.
Asia Posters | Wall Art Ideas
From cities, towns and villages to tropical beaches, crystal clear blue waters and landmark locations of places to visit across Asia, we offer you wall art inspiration for your home and home-office.

Vintage Travel Posters & Travel Prints
Choose from on-trend design styles including vintage travel posters and retro travel posters, as well as modern and minimalist travel prints.

Framed Wall Art

All our artworks are available as beautifully framed wall art, finished in a black, white or natural wood frame, or as print-only to simply fit into your own frame.

Travel Wanderlust
Bring home happy travel wanderlust memories with our ever-growing collection of Travel Posters and Travel Prints from all across Asia, South East Asia and the Orient.