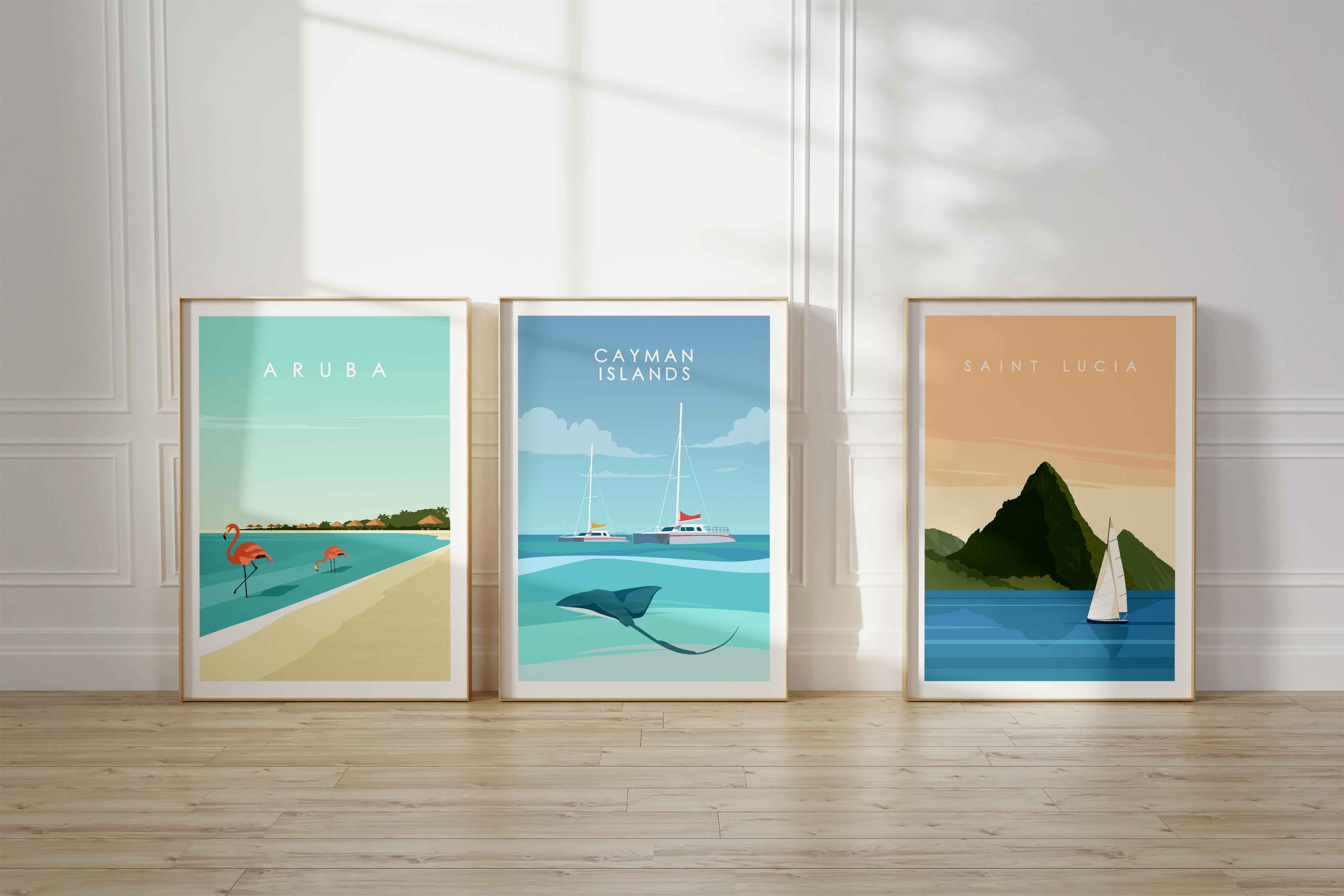 ✨ BUY 2 GET 1 FREE ✨
Buy any 2 framed or unframed prints and get 1 FREE

SPECIAL OFFER
Travel Posters | USA
Discover a world of travel posters showcasing some of the best places to visit in the USA. Blessed with an abundance of spectacular US travel destinations to experience and explore, our stylish collection of American travel posters celebrates America in all her iconic beauty. 
From New York City on the East Coast to California's San Francisco and Los Angeles on the West Coast, from America's capital city Washington D.C. down to Miami in the South and everything in between, find your favorite US travel posters here.
Wall Art Ideas
From cities and towns to landmark locations of places to visit across USA's states, we offer you wall art ideas and wall art inspiration for your home and home-office.
Vintage Travel Posters & Travel Prints
Choose from on-trend design styles including vintage travel posters and retro travel posters, as well as modern and minimalist travel prints.
Framed Wall Art
All our artworks are available as beautifully framed wall art, finished in a black, white or natural wood frame, or as print-only to simply fit into your own frame.
Travel Wanderlust
Bring home happy travel wanderlust memories with our ever-growing collection of Travel Posters and Travel Prints from all across the United States of America.